Being that 2017 is the 150th anniversary of Canadian confederation, the enterprising people at Central City Brewing in Surrey took it upon themselves to brew some beer to celebrate. Brewmaster Gary Lohin and co. teamed up with 12 different breweries across the country to create the 'Red Racer Across the Nation Collaboration' pack. Every province and two out of the three territories is represented in the pack. Sadly, there isn't a craft brewery in Nunavut that Central City could team up with. As a fun project, I'm going to travel the country west to east drinking the beers and doing a quick review of each of them. At the end I'll crown a champion beer, and label it Hoppy Night In Canada's official Canada150+ beer. The first review is below:
Central City teamed up with Four Winds as their British Columbia brewery. I have to admit I was pretty excited to hear this, because Four Winds is easily one of the best breweries in the province, and probably in the entire nation. The result of the collaboration was Left of the Divide India Pale Ale, which came with the following official description
BC is known for growing hops. Four Winds and Red Racer came together in this brew using concentrated Idaho 7 hop hash to brew a massively aromatic and truly West Coast style IPA
Central City's Red Racer IPA is extremely well regarded, and is generally considered to be the first West Coast style IPA brewed in BC. Four Winds also makes a very good IPA in their standard beer offerings, as well as several excellent specialty IPAs in their Zephyrus and Notus series. You would think that the two breweries would be up to the task of collaborating on an IPA. Unfortunately, the resulting beer falls somewhat short of the lofty expectations.
The beer pours a medium gold colour with a decent amount of head that quickly dissipates. The initial aroma is one of earthy hops with a little bit of what I think is a phenolic off-flavour, resulting in a bit of a chemical smell as it warms up. The favour is decidedly hop-forward even for an IPA, likely a result of the Idaho 7 hop-hash. It is quite resinous, leaving a sort of back of the throat stickiness that can be characteristic of some IPAs, but is not necessarily a good thing. Many hop varieties can produce a resinous/piny flavour, and it can be really nice. However, it can also be overpowering if not balanced by either some malty sweetness or another hop flavour. This one was not very well balanced, and the resinous nature of the hops overpowered the beer.
There are some positive features to the beer – it finishes nicely, and is fairly refreshing. This beer is far from a drain pour, it just doesn't live up to expectations, coming from one of the best IPA brewers in BC, and one of the best breweries in the country. Overall the beer is fine, but I wouldn't seek it out again.
HNiC Rating: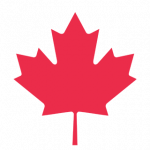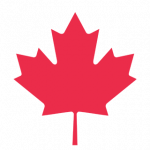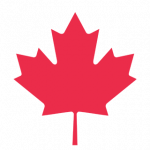 out of 5